We have been around and had a look at several Corporate Innovation programs. Eventually we came along Hubert Burda Media's Burda Bootcamp. We were lucky to get exclusive insights and had the pleasure to get great impressions of their young, dynamic and professional teams, which we want to present to you in the following weeks within our innovationblog. This 360° view is going to display, how successful Corporate Innovation is used and lived within Burda and how Burda has the chance to become a role-model within the media branch.
Hello Philipp Holz! What was your motivation to apply for the Burda Bootcamp and why do you prefer the Bootcamp to a usual internship?
This project, as an interaction between the theoretical and the practical parts of my master thesis, was just a great idea. And it works just fine. We got a lot of experience that will be very useful for our master thesis. We preferred the Bootcamp, since we get practical experience, which we could not get in a normal master thesis. In addition to that, we get deep insights into the ecosystem of Burda and how innovation is pushed forward at Burda.
How important do you think is pushing innovations forward in companies?

I think open-innovation is crucial. Thus it is very important to push them forward in companies – also through external people.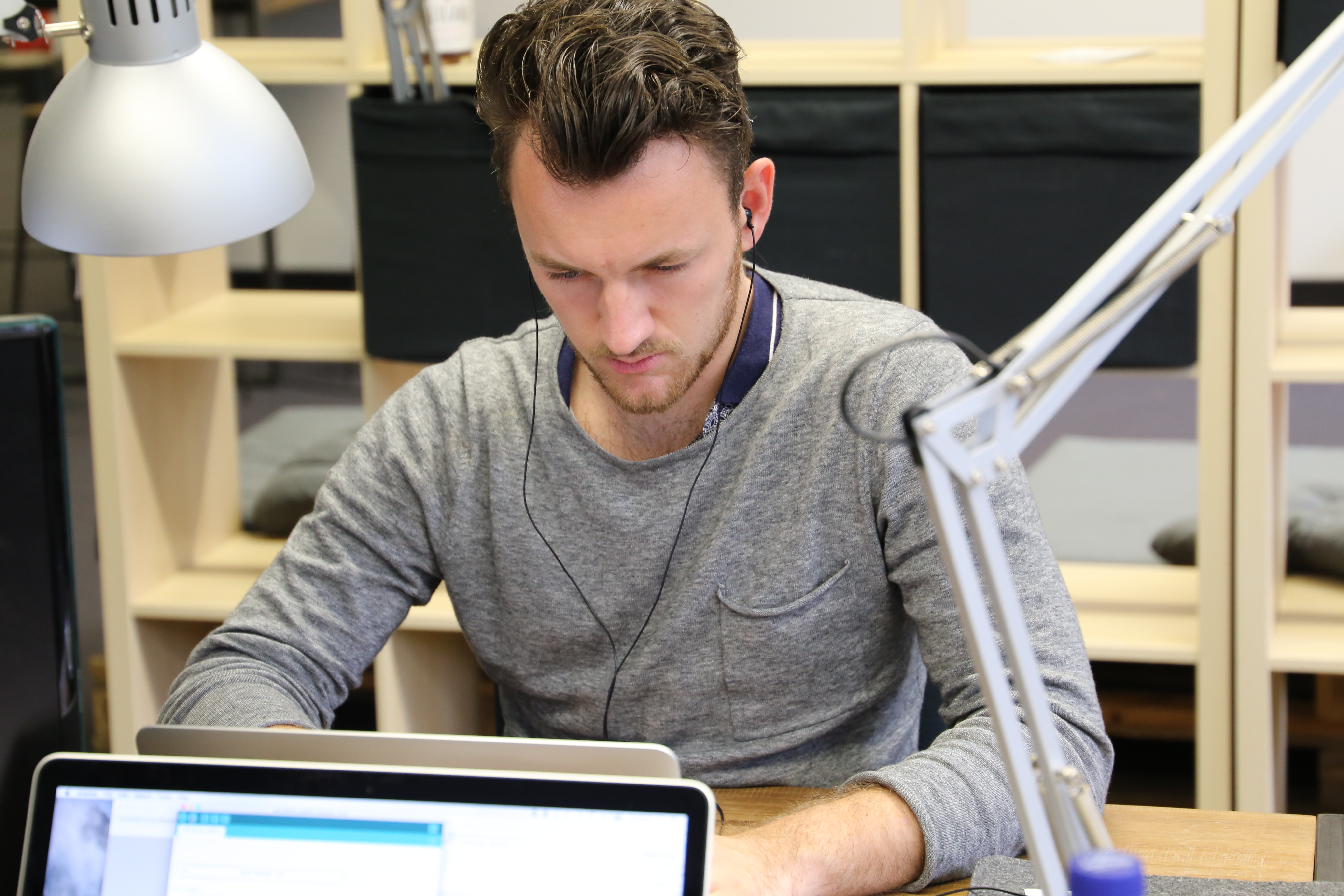 How does a normal working day look like for you?
That's different every day. In the first week, diverse Burda brands came for a visit and pitched their ideas and concepts. We then worked out the ideas in several brainstorming-teams and developed them. Then the real project work started: On some days we just program with our developers and designers. However, there is always a very close relation, since we are a very small team in general. There are several projects next to each other, which always have to be coordinated and structured. On some days we only produce content for our applications and websites. On other days we craft our pitch presentations and deliver products. Our processes are very varied and diversity is, what makes fun.
What have been your previous touching points with the topic of innovations?
Many diverse projects with real customers at our university, for instance publishers and TV-media, prepared me very well for the topic of innovation. Yet we worked a lot with external companies and brought innovations into them. I also attended Hackathon and got a lot of new insights of innovation through the Burda Bootcamp.
Nice! What could you learn so far and which skills could you acquire throughout the program?

I think I especially learned to structure, moreover the coordination of several projects in respect of a limited amount of resources. We have two iOS developers, two Android developers and a designer. If you have several projects in several teams, which all want to get their projects done, next to each other, it is a difficult task to unite everything and manage time the best way possible. Everything needs to be done within two to three weeks. I think, that I learned how to do this the best way possible. I gain most and the most-valuable learning out of communicating between the team-members.

What were your personal highlights?
The highlight is the team I am working with. We are nine people and we get along each other very well. We are together as one, a unity that works and cooperated really well together. The people often times stay longer as their regular working hours or come earlier than they are required, just in order to submit in time. The team spirit is incredibly good and we became really good friends in the last weeks.
What does the Burda Bootcamp mean to you personally?
Burda Bootcamp for means stands for Corporate Innovation within the publishing sector. Opening up chances and opportunities to refine brands and push innovations forward in the publishing industry.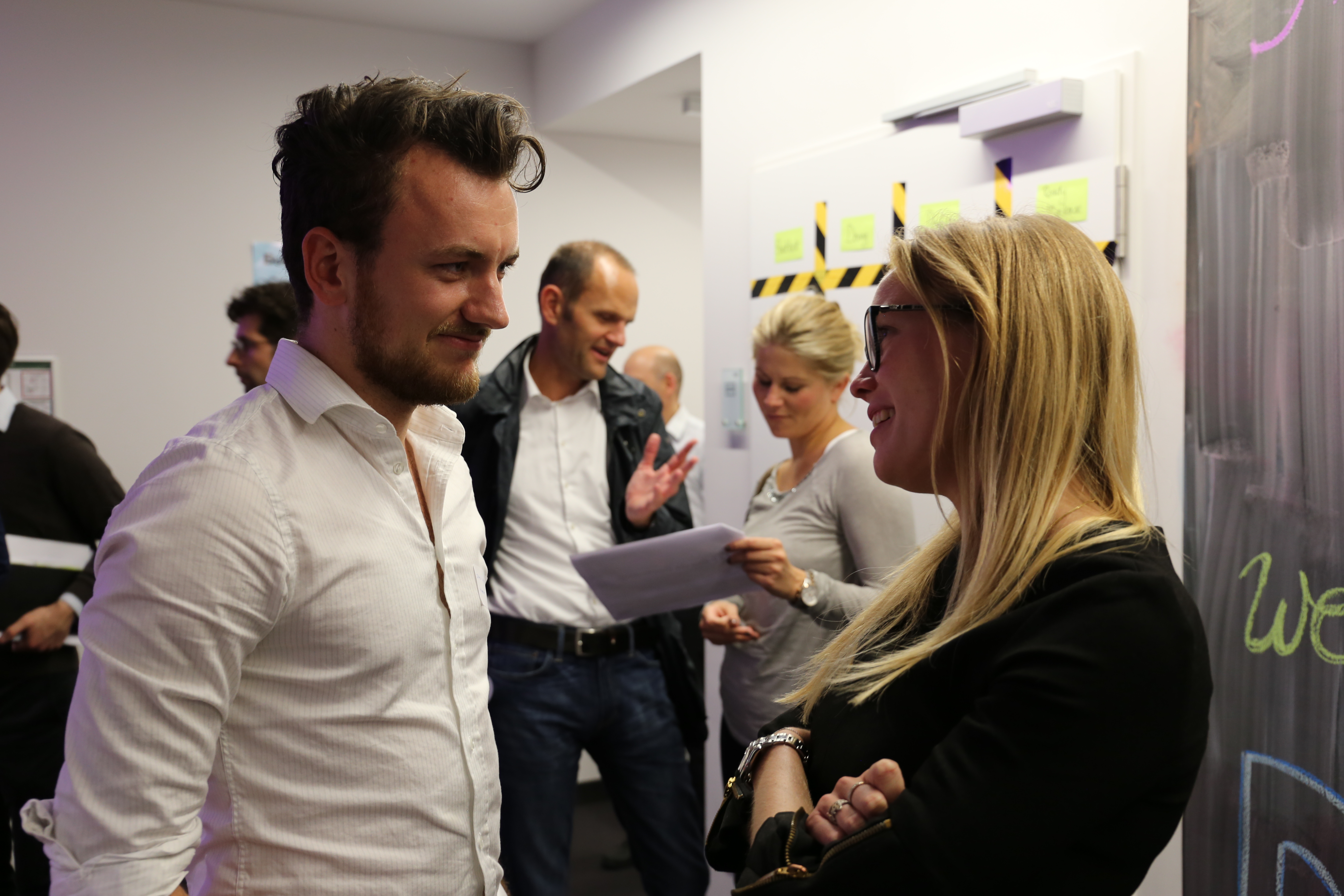 Thank you very much for the interview, Philipp Holz!



What is the Burda Bootcamp and how do they live Corporate Innovation? Learn more about the Bootcamp program and their head Natalia Karbasova in our first part about Corporate Innovation at Burda!



The Burda Bootcamp is a two-month program by Hubert Burda Media, which is directed towards students of IT (Backend, Frontend, App-Development, Hardware, Data science), Design and Business Administration. In the digital lab in Munich, prototypes and products (applications, web-projects, internal tools) get developed in collaboration with Burda-brands such as Bunte, BurdaStyle, Focus or Chip – even very new Startup-ideas get founded.
The participants work in interdisciplinary teams and split project-based into teams. The results of the latest Bootcamp: 2 projects are set online, 3 are ready-to-launch, 3 have prototype-status (in development). All participants get insights into the Burda environment, from inhouse-tours at Playboy, in the Chip-test-lab, at Focus online and Huffington Post to fireside chats with the executive board. In the end of the two months, all projects get presented to Burda executives, managers and chief editors on the 'Demo Day'. Successful participants get an opportunity to enter Burda companies such as Xing, Holiday Check, TV Spielfilm or Cliqz.