We have been around and had a look at several Corporate Innovation programs. Eventually we came along Hubert Burda Media's Burda Bootcamp. We were lucky to get exclusive insights and had the pleasure to get great impressions of their young, dynamic and professional teams, which we want to present to you in the following weeks within our innovationblog. This 360° view is going to display, how successful Corporate Innovation is used and lived within Burda and how Burda has the chance to become a role-model within the media branch.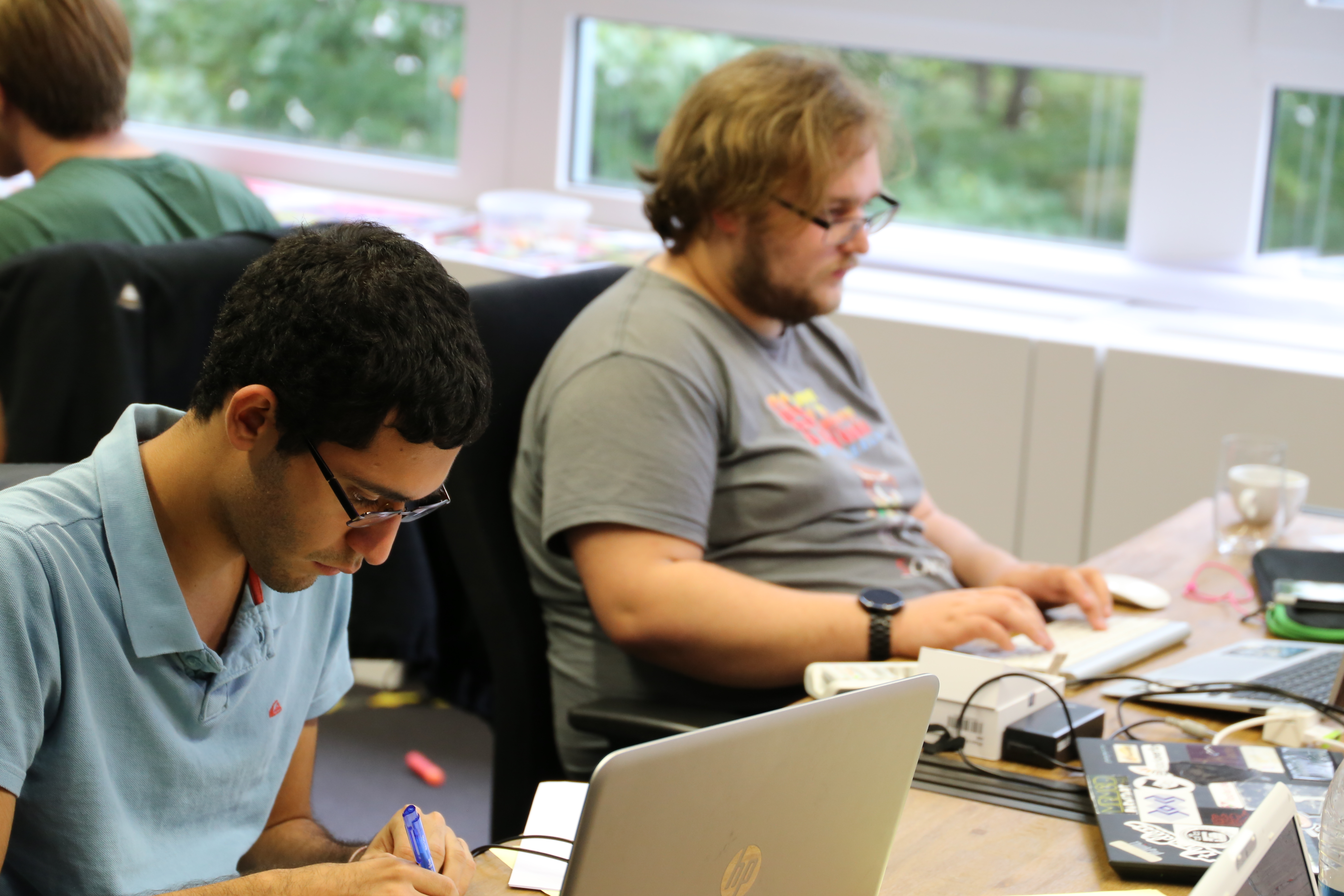 Hello Natalia Karbasova, it's a pleasure to be here today. How did you come up with the idea of an own innovation-program at Burda and what objectives do you pursue?
This idea has grown in an organic manner at our Hackathon, which we organized for the first time a year ago. We came up with the following idea: Why do we not take those people, let them sit together in a room, collaborate with them and let them develop applications, web-based projects and digital tools, that make them happy and take us forward.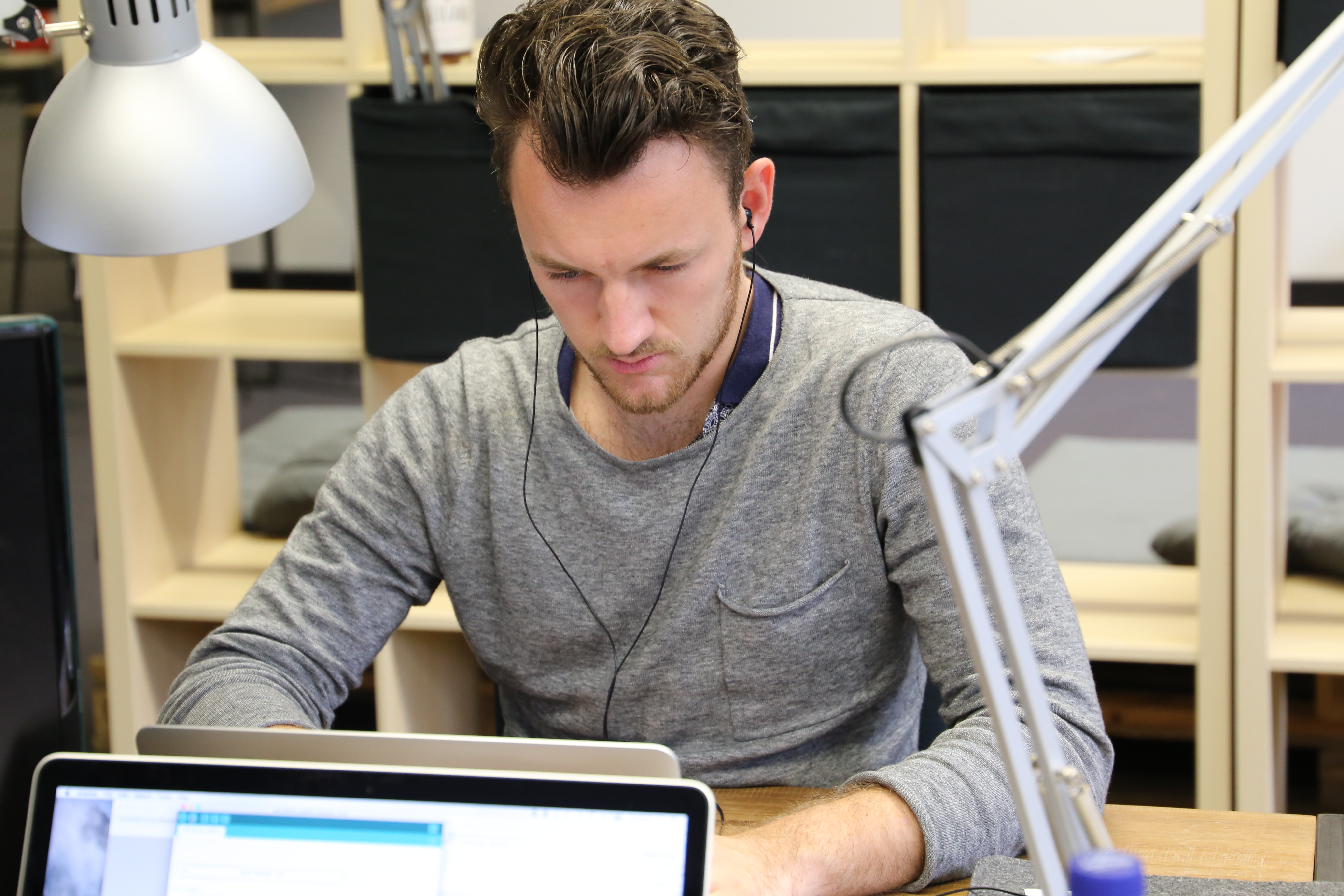 What are the criteria for those young adults in order to get into your team, where they work out innovations?
A diversity of different skillsets is our most important objective. This means, that we would probably never take five designers at the same time with us. We work in cross-functional teams. In this session we have 9 people in our Bootcamp: 3 from the product-based side, some iOS- and Android-developers, frontend- and backend-developers, a hardware-specialist and one designer.
What do these particular brands need to bring with them in order to be admitted and with what expectations do they come into the program?
Such a program always comes along a lot of expectation-management. The Burda-brands, which participate in the Bootcamp, have to understand what to expect and which projects are "Bootcamp-compatible". This means, that there are a lot of meetings and checklists prior to the project.
Moreover it is crucial, that those brands are set to invest time – our projects emerge so fast, that we can't wait a week for any feedback. This means: We constantly work with feedback loops, the Bootcampers meet with brand managers on a daily or every second day basis and evaluate, whether everything heads towards the right direction. After roughly two weeks, most projects are already completed and the next project kicks off.
You just mentioned a very fast cycle. Could you give us an example of a practical process of any brand? Where does the program start and where does it end?
The first thing we do, is checking the expectations and to precisely frame them. In the first week we usually deal with idea-findings, brainstorming and idea-framing. The Bootcampers get to know the brands and what to expect in the following two months.
All projects are set until the end of the first week. Therefore we defined special scope-definitions that help us in the later evaluation of the projects. We usually work on two or three projects at the same time. The Bootcampers can decide on their own, in which team they want to collaborate or who can help out. Every team, has a project-manager, who deals with the communication with the brands, who thinks about the business model and who later on presents the results of the project to the executives. Thus a project-manager is a translator between the programmers and the brands and he constantly delivers updates to me.
Every project kicks off with an idea, which gets specified and framed. After that, mockups and meetings with the brand follow. If everything fits, we start with the actual technical implementation.
However we expect our Bootcampers to also come up with their own ideas. It's not like we would act like an agency and only do what we were said to. It happened a lot that the brands liked our ideas more after brainstorming the alternatives. Bootcampers are free to talk, if they have the feeling that a project will not work out because of any reason.
Originally the Bootcamp was founded as a rapid-prototyping lab, in which prototypes get developed until market- and user-validity maturity. We enhanced this concept and already set some web-projects live – a very good example would be CITYSIDER, a ticketing platform for exclusive city-trips.
Can u give us some additional Best-Practice examples from the last or from the recent year?
An example I personally like a lot is "Bunte Star Quiz". The user play small quizzes and guesses VIPs. This app was actually not planned as an app at all. The initial idea was to correct the data of some VIPs for the website bunte.de. A Bootcamper sat down and cleaned and categorized the databank and linked it to DBPedia, a particular version of Wikipedia for computers. After that, the designer sat down again and came up with some designs about how an actual website could look like. The colleagues of "Bunte" liked the idea so much, that they wanted to get this application as soon as possible and hired our Bootcampers for the development.
What vision for the Bootcamp does the company Burda have in mind?
We want to reach a number of objectives. It is important to learn, how to implement and test ideas very fast. Every media company has to become a technology company – therefore technological inhouse competency is crucial.
Moreover, Cultural change may not get underestimated, so that our brands learn to collaborate with developers and act 'lean'. In addition to that we want to become more attractive for the younger audience with digital competencies. For instance, our Bootcampers visit "Focus Magazin", "Focus Online", the Huffington Post and Playboy, where they get personal behind-the-scenes tours, often times be the chief of the desk.
Thank you very much for the interview, Natalia Karbasova! Thanks for having us!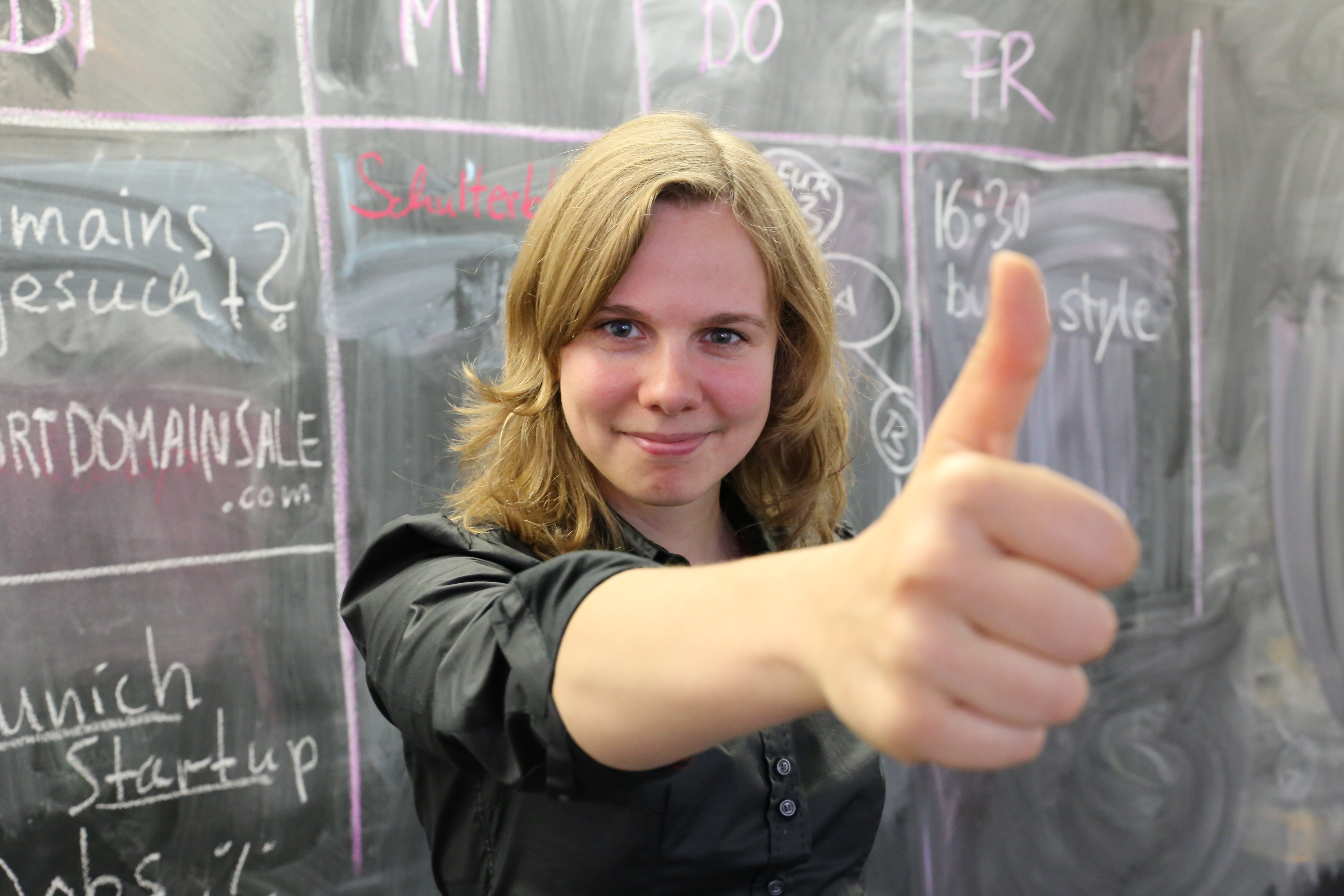 The Burda Bootcamp is a two-month program by Hubert Burda Media, which is directed towards students of IT (Backend, Frontend, App-Development, Hardware, Data science), Design and Business Administration. In the digital lab in Munich, prototypes and products (applications, web-projects, internal tools) get developed in collaboration with Burda-brands such as Bunte, BurdaStyle, Focus or Chip – even very new Startup-ideas get founded.
The participants work in interdisciplinary teams and split project-based into teams. The results of the latest Bootcamp: 2 projects are set online, 3 are ready-to-launch, 3 have prototype-status (in development). All participants get insights into the Burda environment, from inhouse-tours at Playboy, in the Chip-test-lab, at Focus online and Huffington Post to fireside chats with the executive board. In the end of the two months, all projects get presented to Burda executives, managers and chief editors on the 'Demo Day'. Successful participants get an opportunity to enter Burda companies such as Xing, Holiday Check, TV Spielfilm or Cliqz.